The Plan of Salvation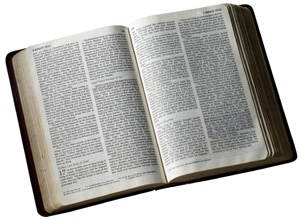 Plan of Salvation
God's love for you is greater than any other kind of love.
For God so loved the world, that he gave his only begotten Son, that whosoever believeth in him should not perish, but have everlasting life. John 3:16
But God commendeth his love toward us, in that, while we were yet sinners, Christ died for us. Romans 5:8
All Are Sinners
You have sinned against God by disobeying his laws (such as the Ten Commandments).
For all have sinned, and come short of the glory of God. Romans 3:23
As it is written, There is none righteous, no, not one. Romans 3:10
God has a plan of Salavation for you.
God's Remedy for Sin
God sent his own Son Jesus to die in your place for your sin.
For the wages of sin is death; but the gift of God is eternal life through Jesus Christ our Lord. Romans 6:23
But as many as received him, to them gave he power to become the sons of God, even to them that believe on his name. John 1:12
For I delivered unto you first of all that which I also received, how that Christ died for our sins according to the scriptures; And that he was buried, and that he rose again the third day according to the scriptures. I Corinthians 15:3-4
All May Be Saved Now
You can ask God right now for his gift of salvation.
Behold, I stand at the door, and knock: if any man hear my voice, and open the door, I will come in to him. Revelation 3:20a
For whosoever shall call upon the name of the Lord shall be saved. Romans 10:13
This is God's Plan of Salvation from the Bible.
Simply put, you can pray something like this:
Dear Heavenly Father,
I realize that I am a sinner and that I need you. I am sorry for the wrong I have done. Please forgive me for my sins. I believe that You lived, died, and rose again to wash my sins away forever and ever. Come into my life. Give me the strength to tell my family and friends what I have prayed today. In Jesus Christ's Name I pray. Amen!
Assurance as a Believer
If you trust in God and asked him to save you and meant it with all your heart, you are saved. You can never lose your salvation.
That if thou shalt confess with thy mouth the Lord Jesus, and shalt believe in thine heart that God hath raised him from the dead, thou shalt be saved. Romans 10:9
Verily, verily, I say unto you, He that heareth my word, and believeth on him that sent me, hath everlasting life, and shall not come into condemnation; but is passed from death unto life. John 5:24
These things have I written unto you that believe on the name of the Son of God; that ye may know that ye have eternal life, and that ye may believe on the name of the Son of God. I John 5:13
But these are written, that ye might believe that Jesus is the Christ, the Son of God; and that believing ye might have life through his name. John 20:31
You should find a church (a group of saved people) that believes what the Bible says, to encourage you. Read the Bible every day and follow what it says. You may want to start with the book of John or the book of Romans. You can talk to God any time and ask him to help you, and thank him for what he has done. Be sure to tell your friends what God has done for you. Using the plan of Salvation, right now invite Jesus into your heart. Jesus will save you if you repent of your sins and ask him for eternal salvation.
The Plan of Salvation - Bible brings you these weekly Bible verses:
Psalm 116:1
[Thanksgiving for Deliverance from Death] I love the LORD, because He has heardMy voice and my supplications.

Psalm 116:17
I will offer to You the sacrifice of thanksgiving,And will call upon the name of the LORD.

Psalm 136:1
[Thanksgiving to God for His Enduring Mercy] Oh, give thanks to the LORD, for He is good!For His mercy endures forever.

Psalm 147:7
Sing to the LORD with thanksgiving;Sing praises on the harp to our God
List of the Ten Commandments from the Bible
Deuteronomy 7:11
Thou shalt therefore keep the commandments, and the statutes, and the judgments, which I command thee this day, to do them.

From the Bible:

Deuteronomy 8:1
All the commandments which I command thee this day shall ye observe to do, that ye may live, and multiply, and go in and possess the land which the LORD sware unto your fathers. List of Ten Commandments from the Bible
"A Study of Ten Commandments from the Bible"
Leviticus 27:34
These are the commandments, which the LORD commanded Moses for the children of Israel in mount Sinai.


Printable copy of the Ten Commandments
A pdf file is now available to print out a copy of the Ten Commandments. Printable copy of Ten Commandments
Jesus teaches on the Ten Commandments
16 And, behold, one came and said unto him, Good Master, what good thing shall I do, that I may have eternal life?
17 And he said unto him, Why callest thou me good? there is none good but one, that is, God: but if thou wilt enter into life, keep the commandments.
18 He saith unto him, Which? Jesus said, Thou shalt do no murder, Thou shalt not commit adultery, Thou shalt not steal, Thou shalt not bear false witness,
19 Honour thy father and thy mother: and, Thou shalt love thy neighbour as thyself.
20 The young man saith unto him, All these things have I kept from my youth up: what lack I yet?
21 Jesus said unto him, If thou wilt be perfect, go and sell that thou hast, and give to the poor, and thou shalt have treasure in heaven: and come and follow me.
22 But when the young man heard that saying, he went away sorrowful: for he had great possessions.
23 Then said Jesus unto his disciples, Verily I say unto you, That a rich man shall hardly enter into the kingdom of heaven.
24 And again I say unto you, It is easier for a camel to go through the eye of a needle, than for a rich man to enter into the kingdom of God.
25 When his disciples heard it, they were exceedingly amazed, saying, Who then can be saved?
26 But Jesus beheld them, and said unto them, With men this is impossible; but with God all things are possible.
27 Then answered Peter and said unto him, Behold, we have forsaken all, and followed thee; what shall we have therefore?
28 And Jesus said unto them, Verily I say unto you, That ye which have followed me, in the regeneration when the Son of man shall sit in the throne of his glory, ye also shall sit upon twelve thrones, judging the twelve tribes of Israel.
29 And every one that hath forsaken houses, or brethren, or sisters, or father, or mother, or wife, or children, or lands, for my name's sake, shall receive an hundredfold, and shall inherit everlasting life.
30 But many that are first shall be last; and the last shall be first.
The Ten Commandments from the Bible



The Ten Commandments were put into the Ark of the Covenant
See Deut 10

Does the Law and Ten Commandments apply only to Israel?

Numbers Chapter 15
One ordinance shall be both for you of the congregation, and also for the stranger that sojourneth with you, an ordinance for ever in your generations: as ye are, so shall the stranger be before the LORD.


10 CommandmentsLatest news about the Commands

Moses Ten Commandments

1 Corinthians 7:19
Circumcision is nothing, and uncircumcision is nothing, but the keeping of the commandments of God.

Revelation 14:12
Here is the patience of the saints: here are they that keep the commandments of God, and the faith of Jesus.

Revelation 22:14
Blessed are they that do his commandments, that they may have right to the tree of life, and may enter in through the gates into the city.

10 Commandments of Jesus Christian Gifts. Moses instructed us to post the Commandments in our homes to teach our children. Over 100 Gift ideas. Click Here Exodus 20:6
And shewing mercy unto thousands of them that love me, and keep my commandments.

The Ten Commandments
Deuteronomy 4:40
Thou shalt keep therefore his statutes, and his commandments, which I command thee this day, that it may go well with thee, and with thy children after thee, and that thou mayest prolong thy days upon the earth, which the LORD thy God giveth thee, for ever.

Deuteronomy 9:9
When I was gone up into the mount to receive the tables of stone, even the tables of the covenant which the LORD made with you, then I abode in the mount forty days and forty nights, I neither did eat bread nor drink water:

TRADITIONAL MARRIAGE GOD'S DESIGN FOR OUR SOCIETY Marriage is honorable in all, and the bed undefiled: but whoremongers and adulterers God will judge. Hebrews 13:4 Our forefathers established moral laws to encourage people to live a moral life within the bounds of a marriage. Furthermore, they wrote laws designed to discourage or suppress those living in a bad lifestyle. These laws began in Colonial America.

All of The Ten Commandments are listed in the New Testament.

Mark 10:19
Thou knowest the commandments, Do not commit adultery, Do not kill, Do not steal, Do not bear false witness, Defraud not, Honour thy father and mother.

Exodus 24:12
And the LORD said unto Moses, Come up to me into the mount, and be there: and I will give thee tables of stone, and a law, and commandments which I have written; that thou mayest teach them.
The Ten Commandments were written in stone as illustrated here.


God's Ten Commandments brings you these bible verses
Nehemiah 12:43
Also that day they offered great sacrifices, and rejoiced: for God had made them rejoice with great joy: the wives also and the children rejoiced: so that the joy of Jerusalem was heard even afar off.

Esther 5:9
Then went Haman forth that day joyful and with a glad heart: but when Haman saw Mordecai in the king's gate, that he stood not up, nor moved for him, he was full of indignation against Mordecai.

Esther 8:16
The Jews had light, and gladness, and joy, and honour.

Esther 8:17
And in every province, and in every city, whithersoever the king's commandment and his decree came, the Jews had joy and gladness, a feast and a good day. And many of the people of the land became Jews; for the fear of the Jews fell upon them.